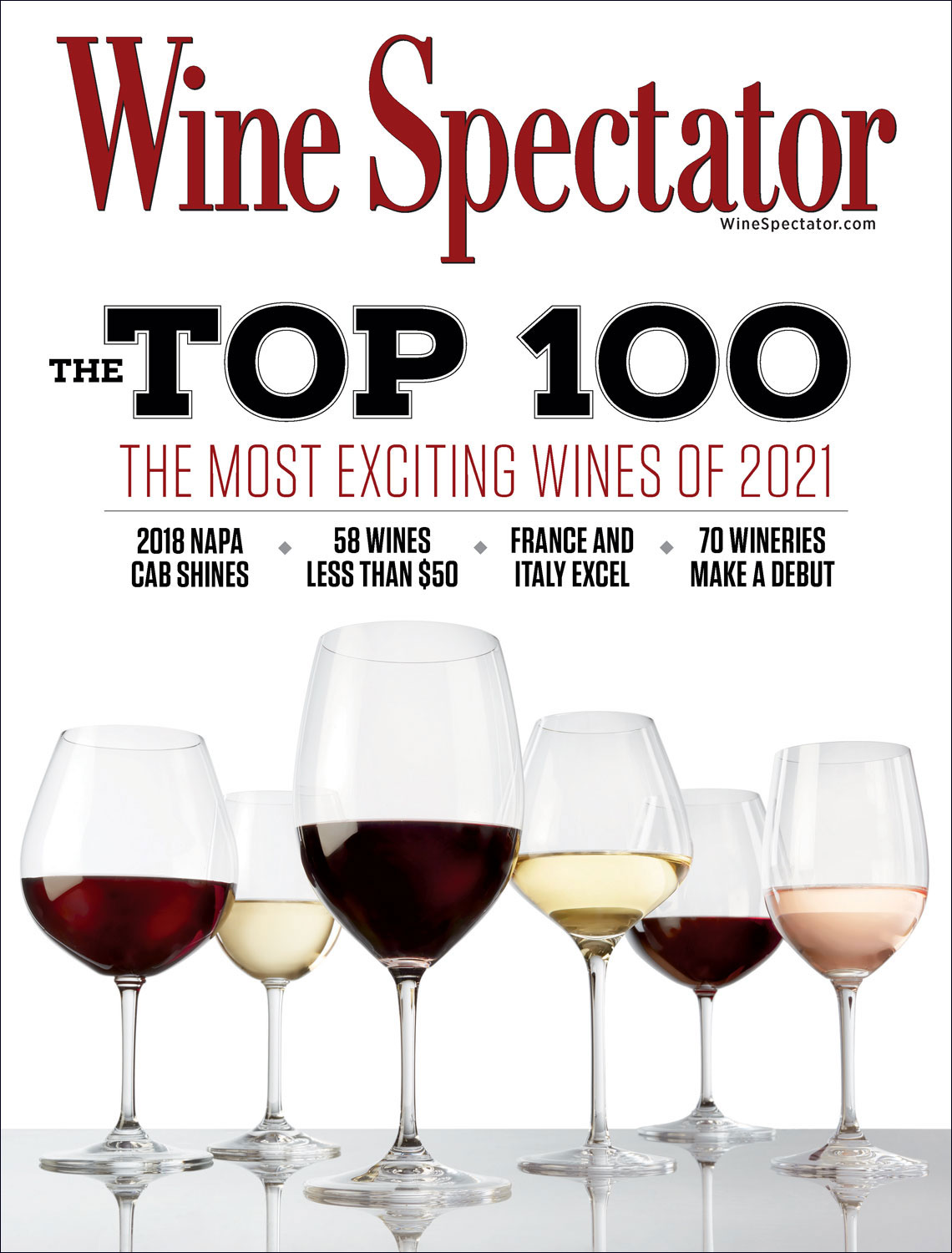 About The Top 100 of 2021
Our lives continue to be affected by COVID-19, yet 2021 has been an exciting year for wine. Restaurants are reopening for business, wine retail sales continue to outperform pre-pandemic levels, and demand from wine lovers is strong.
As always, Wine Spectator's Top 100 seeks to showcase the most exciting wines our editors discovered in their blind tastings. We reviewed nearly 12,500 wines during the past year. More than 45 percent of those rated 90 points or higher on our 100-point scale. From this pool, we selected our Top 100, evaluated for quality (based on score), value (price), availability (cases made or imported into the U.S.) and, most importantly, the story behind the wine—what we call the X-factor.
Invariably, our list is also a snapshot of the year in wine. You'll find some of the best wines from leading grape varieties and famous appellations, particularly in our Top 10. California, Italy and France all placed prominently thanks to the strength of recent vintages for their signature wines.
More than 70 percent of the Top 100 consists of wineries earning the honor for the first time; others are consistent performers with great track records. The average score is 93 points, and the average price is $62. Nearly 60 percent of this year's wines are priced at less than $50, with one-quarter of the bottles costing $25 or less.
We hope you enjoy this exciting list of exceptional producers, new discoveries and fine values that make up our Top 100 wines of 2021.